More often than not the chances are that at some point or another in our careers we have all experienced a bad manager. Some of us have experienced a good manager, but what makes a GREAT manager?
We are talking about exceptional leadership that can drive a team into success beyond expectations. Is it true that the best managers in the world are 1 in a million, the likes of Elon Musk, Sir Alex Ferguson, Barrack Obama, Steve Jobs etc.
The simple answer is NO, the best managers are not 1 in a million and not only that, Art of Charisma, as Scotland's only charisma training company can enpower your managers to new levels to make your managers superstars.
The benefits of having GREAT managers
As a business owner or senior manager, having managers that are exceptional come with a lot of benefits to the business, however, some are not as obvious as others. The benefits of a great manager are:
Staff will be more efficient and willing to work harder, faster and longer which in turn will make your business more profitable
There will be a decrease in the amount of turn over in lower level staff as people will enjoy working for a quality manager.
Operations between members of staff will be slicker and more productive with the better communication
The main take away is that staff will be prepared to run through a brick wall or walk on hot coals for their manager, because they like and respect them and as such feel part of something and want the team to do well.
Examples of Bad Managers
The result of having a bad manger can be catastrophic for your business, however the challenge is that some of the worst managers might still get results.
The best example we can think of is in football, when Jose Mourinho was managing the Manchester United FC. His experience was incredible from wining the Champions League, the Premier league and Europa league it safe to say that his resume was very impressive. When he was at Manchester United, he had his very own success with coming 2nd in the premier league and winning the Europa league however was he a great manager in this business?
Mourinho has a very public dispute with his star player Paul Pogba, criticised underperforming players to the press, highlighted the team's lack of effort and pointed out his own accomplishments at previous clubs.
With this all said he did get a degree of results so was he a 'great' manager? Well in the end he did get sacked which speaks from itself.
What we can learn from Jose is that even though an individual is performing and 'hitting the numbers' they could be underperforming in the big picture, Mourinho for example was leaving a lot of untapped potential on the table.
What makes a 'GREAT' manager?
Being a great manager takes a great deal of experience and practice, however, one of the key trait is that you must understand people. Most managers deal with people every day, whether that's junior members of staff, suppliers, clients, production staff, anyone, even the person who makes the coffee, so the skills relating to what makes a manager great are all about being able to communicate effectively with people.
They can build rapport instantly
Being a manager can be a stressful job, however by building a strong rapport with everyone that you come in contact with then people are going to like you and the deliver whatever you ask of them.
They know individuals well
It takes all sorts to make a team and a truly great manager will understand what motivates each individual, some people its money, some its praise, others its fancy gifts. This doesn't need to just be to motivate, by knowing individuals well you will also know how to push them, some people crack under pressure and shout, others thrive, if you get this wrong then you could be putting pressure on someone who cannot handle it well and you will not get the best from them.
They Get their hands dirty
Bad managers create an atmosphere of us and them, them being the junior members of staff. They never get involved to support, do not speak to clients, and avoid admin paperwork all they do is just delegate. Delegating is important however, by metamorphically rolling up your sleeves and showing everyone you are happy to 'get mucked in' shows a degree of humility and safety net which staff appreciate.
They Listen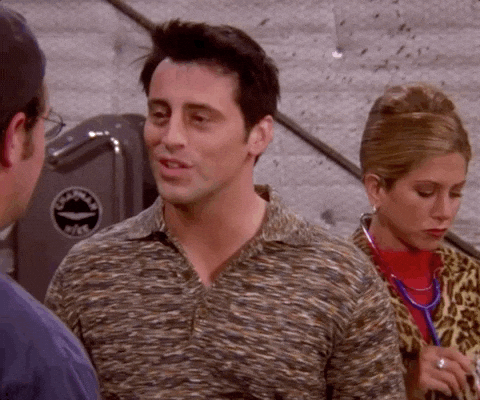 Listening to others is a crucial skill, staff might have problems & issues and just feeling like they are being listened to will put them at ease and feel like their points have been heard. This also has a positive, as by listening you can pick up ideas and ways of improving which you might not have necessarily come up with before.
Conclusion
Bad managers are all around us, there is no escape, however, years of cutting corners, silly mistakes and lack of interest/ambition causes a good manager to become a bad manager and what's worse is they rely on their 'experience' and results driven attitude to speak from themselves and demand respect. They will have forgotten how to be a good manager or lost sight of what it was that made them good in the first place.
It doesn't need to be like that!
Art of Charisma is the only charisma training company in Scotland, we have seen our fair share of good managers turned bad. With additional training anyone can re frame their mind and get back on track because if staff like their manager they will always go above and beyond the call of duty to deliver the goods at the highest standard. A happy team is a productive team.