You have probably been searching for answers to questions like "Why am I not in line for that promotion?", "Why am I always seen as the 'nice guy' and not the leader I know I can be?", and "How can I get others to listen to me?" These frustrations are quite common, and many people don't even realize it. Looks like you could use a charisma coach!
85% of Your Financial Success Comes Down to the Strength of Your People Skills?
If you're ready to take the first step, let's dive into the world of charisma coaching.
What is a Charisma Coach?
A charisma coach is your support and guide as you navigate through the jungle of your career, clients, or relationships.
A boxer has a trainer.
A footballer has a manager.
A start-up has a mentor.
The karate kid had Mr. Miyagi.
You have a Charisma Coach.
A charisma coach is an expert in emotional intelligence, relationship building, effective communication, and networking to create opportunities. They have specialized skills and knowledge to help you develop your natural charisma without coming across as fake.
Who is Charisma Coaching for?
Charisma coaching benefits anyone aiming to improve their communication and interpersonal relationship skills. Some individuals, however, will see an immediate impact, such as:
Entrepreneurs
CEOs
Aspiring Leaders
Those striving to become managers
People looking to increase their confidence when speaking to others
High-functioning introverts
Athletes aiming to build better relationships with media & fans
Celebrities wanting to connect with others
Salespeople aiming to increase authenticity
Individuals with upcoming job interviews
Career-focused individuals
Companies looking to enhance customer service
People striving to establish deeper connections
Leaders wanting more influence
Politicians seeking to build better rapport
While this isn't an exhaustive list, anyone who interacts with people can benefit from having a charisma coach in their corner.
What Happens in a Charisma Coaching Session?
Discovery Call
Your first call with a charisma coach is a discovery call, and it's completely FREE. The purpose of this call is to get to know each other better. Just like a mentor and mentee relationship, the charisma coach will learn about your circumstances, challenges, goals, and requirements. It's a chance to establish a connection and ensure a good fit.
The Coaching Sessions
Individual coaching sessions vary based on the client, but here are some topics commonly covered:
Assessment & Goal Setting
Coaches use self-assessment exercises, discussions about past experiences, and identification of areas for improvement to understand your strengths. Early stages of charisma coaching focus on discussions and self-reflection.
Skill Development
As sessions progress, coaches provide practical tips and advice to help you develop skills and enhance charisma and presence. Skills may include communication, storytelling, building rapport, body language, making first impressions, and engaging in conversations.
Confidence Building
Confidence is a vital element of charisma. Your coach can identify and help improve self-limiting beliefs that affect your confidence.
Practice & Role-Play
Though not in every session, role-playing can be a powerful tool. It provides real-world experience in a controlled environment, allowing you to practice and enhance skills.
Homework & Accountability
Between sessions, clients may receive homework, like assessments or exercises, to complement coaching. These tasks must be completed before the next session. The coach holds you accountable, ensuring you apply what you learn and stay on track.
Progress Evaluation
The coach continuously assesses your progress, making necessary adjustments to the program to prevent stagnation.
It's important to note that coaching is highly individualistic; one person's program may not fit another's. That's why the discovery call is crucial. If you're ready for your first call, you can book it by scheduling below.
How Much is Charisma Coaching?
The price of charisma coaching varies between clients based on individual needs. Some sessions may cost as little as $20, while others can reach $1,000—it depends on the person.
Here's a guide to factors influencing costs:
Number of required sessions
Amount of prep work before coaching calls
Level of support and resources needed
Degree of specialization required
One coaching session won't change your life, so a longer, consistent program is usually more beneficial. One session per week is a good schedule, and you can book in 1, 3, or 6-month blocks.
Charisma coaching sessions typically last about 1 hour, with costs ranging from $60 to $160 per session.
How are Charisma Coaching Sessions Conducted?
Charisma coaching sessions are conducted online, offering flexibility to clients and coaches. It removes geographical restrictions and allows you to choose a convenient time. Rescheduling is easy without inconveniencing the coach.
Can Charisma Coaching Help Me in My Personal Life?
Charisma positively impacts your personal life, strengthening relationships, building friendships, and enhancing your social network. Improved communication and confidence from coaching enrich your personal interactions.
Can Charisma Coaching Improve My Professional Life?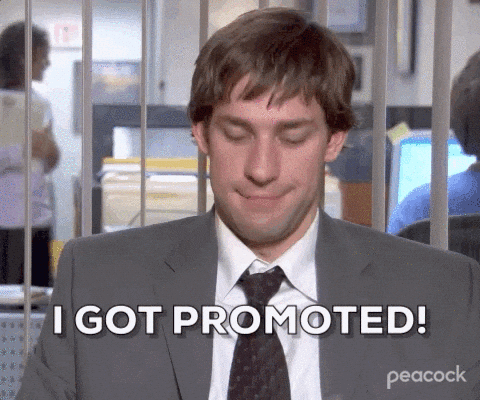 Improved charisma translates to better working relationships, client acquisition, and career advancement. A study found individuals with higher emotional intelligence earned $29,000 more than those with lower EQ, directly tied to charisma.
Art of Charisma's Philosophy
Our charisma philosophy is simple: Authenticity. Applying charisma techniques must be genuine and authentic. Charisma coaching isn't for those seeking to deceive or manipulate—being authentic is key.
Can You ACTUALLY Learn Charisma?
Charisma is not something you're born with; it's a range of soft skills that can be developed. Gain a head start with reading The Ultimate Guide to Charisma: Unleashing Your Magnetic Presence, or join our weekly newsletter, CHATTERBOX.
How Can I Get Started with Charisma Coaching?
Book your discovery call by clicking the button below: