Charisma is not only reserved for world leaders or Hollywood celebrities; you can harness its power to achieve financial success. I have created these free charisma downloads to guide you through the steps to improve your charisma.
Why Were These Downloads Created?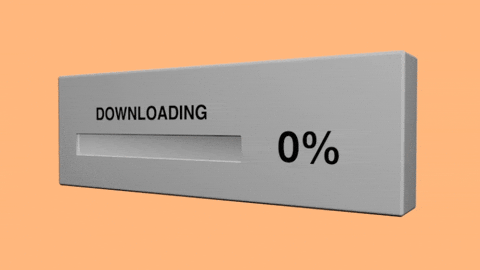 We created these downloads as a resource for those seeking self-improvement and enhanced charisma. These free charisma downloads serve as an initial step for individuals interested in refining their communication and leadership skills.
Who Are These Free Charisma Downloads For?
Many individuals can benefit from these downloads; however, they were specifically designed with the following groups in mind:
Individuals aiming to lead a team
Individuals navigating office politics
Individuals preparing for a job interview
Individuals interested in self-improvement
Individuals curious about enhancing their relationships, communication skills, and careers
Comprehensive Salary Negotiation Guide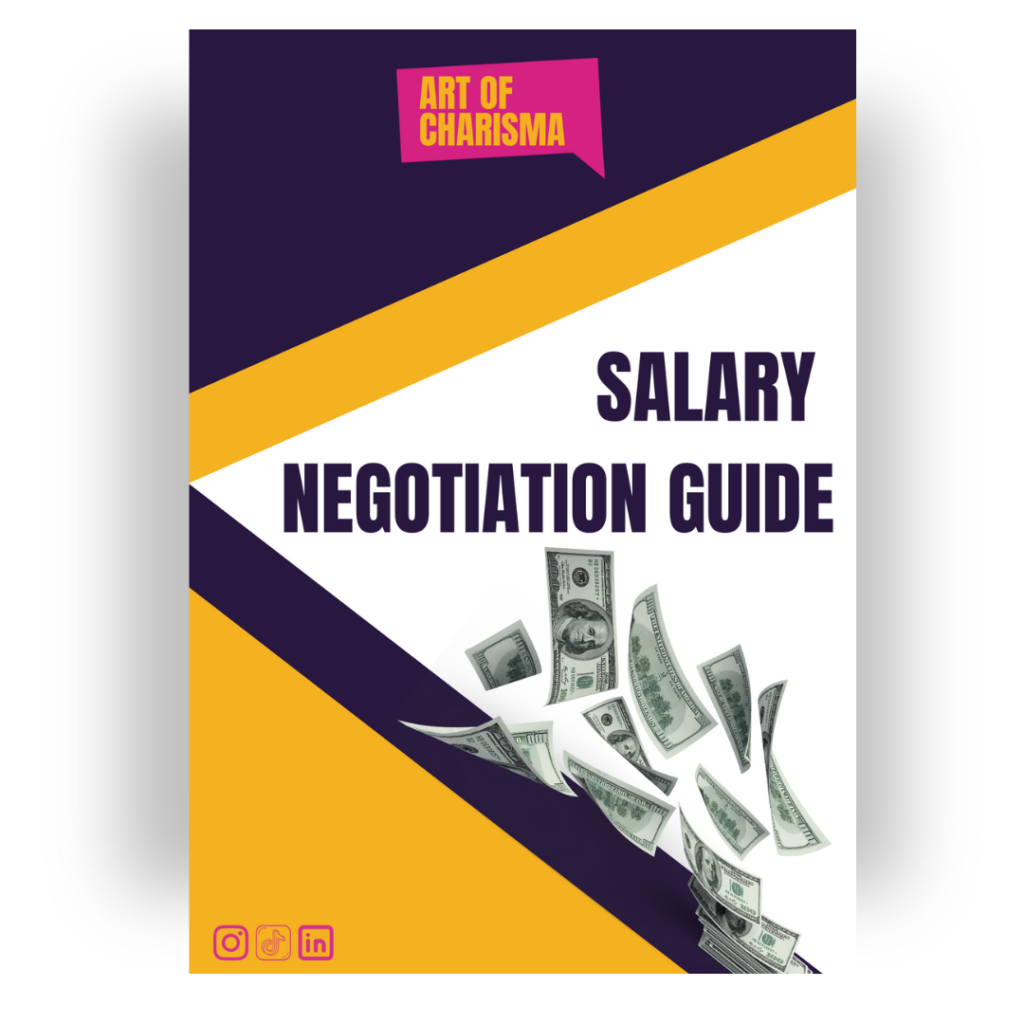 With this free charisma download, learn the art of successful salary negotiation. The download takes you through steps, from preparing for negotiations to addressing a lowball offer and requesting a raise from your boss. Asking for a raise involves more than a simple question of "Can I get more money?" You must cultivate a relationship with your boss, practice assertiveness techniques, and employ your charisma to ensure a mutually satisfactory negotiation.
Essential Office Communication Skills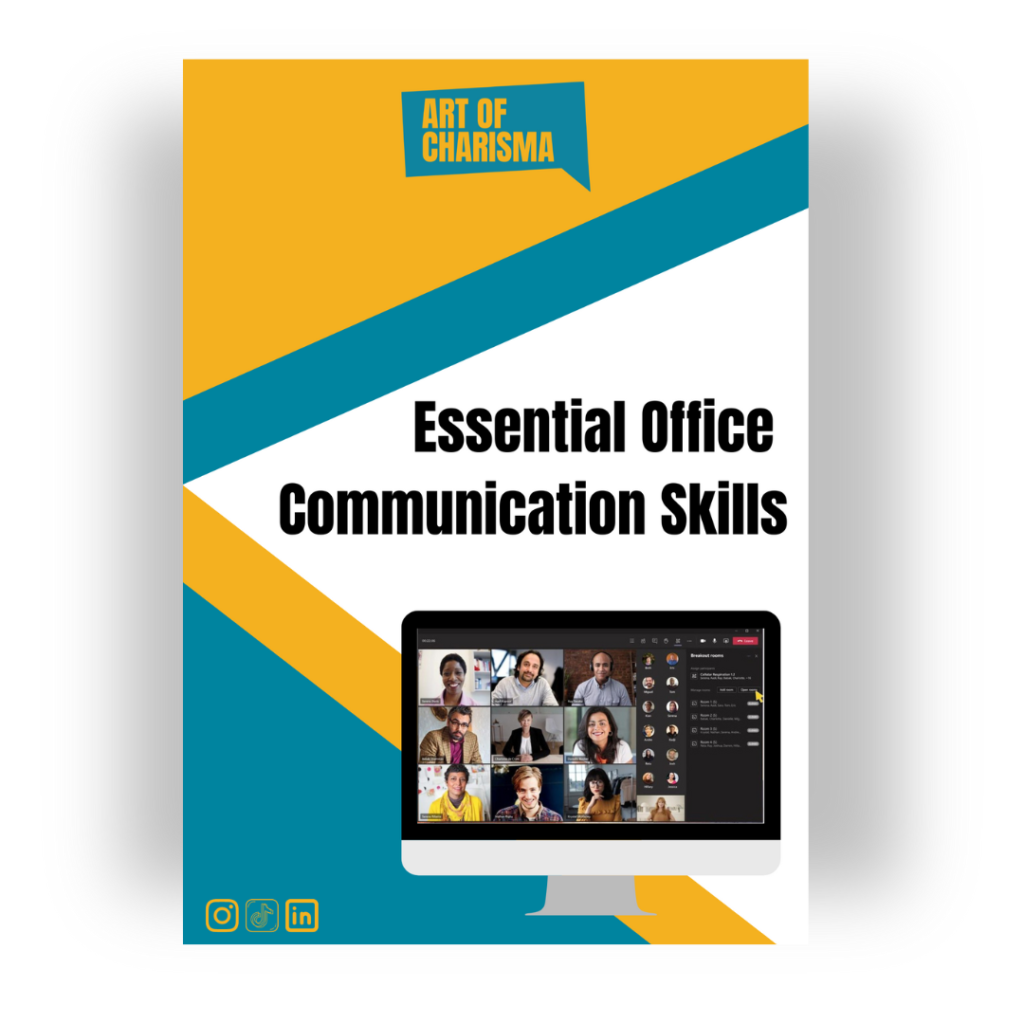 Develop the communication skills necessary for workplace success with this free charisma download. Communication is a pivotal component of cultivating charisma with your boss, colleagues, and clients. This guide outlines key skills required for effective communication and, consequently, charismatic interactions.
The Ultimate Guide to Charisma: Unleashing Your Magnetic Presence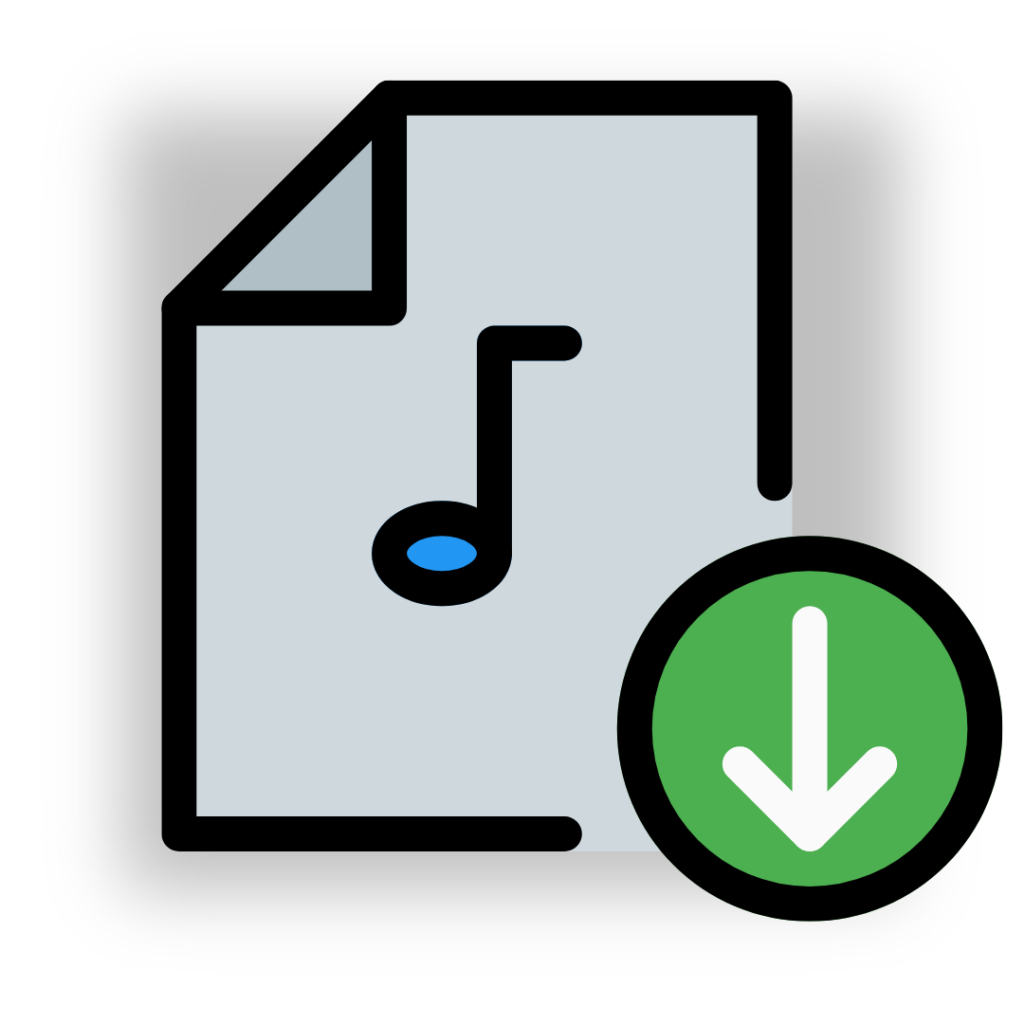 This distinctive free charisma download offers an unparalleled experience. It consists of an audio guide tailored for those interested in auditory learning to enhance their charisma. The download comprehensively covers essential elements for achieving charisma. Brimming with practical tips and advice that can be immediately implemented without training, Sebastian discusses crucial skills such as self-confidence, authenticity building, and overcoming charisma-related challenges.
Bonus
Charisma Newsletter
If you desire regular tips and advice for improving your communication, consider subscribing to my newsletter, "Chatterbox." Join numerous others by submitting your email below:
Charisma Coaching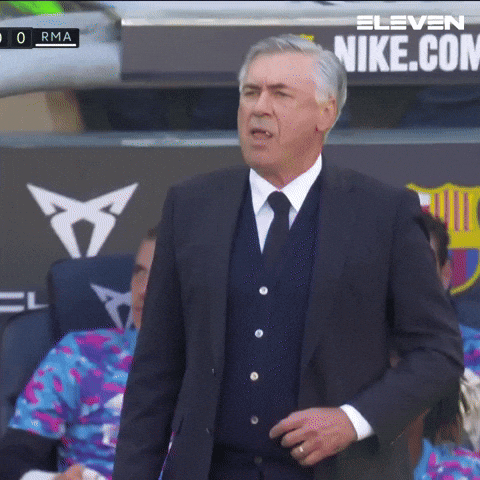 To embark on the first step toward improving your charisma, schedule a discovery call with Sebastian by clicking below:
Alternatively, learn more about Charisma Coaching to determine its suitability for you.